THE PLANT AND PROCESS
We have dedicated people responsible for each working area
Administration and Accounts Office A "works ticket" is generated to customer specification ready for the job to be started.

CAD OFFICE The works ticket is forwarded to the CAD Office where the design is drawn out and entered to the server for the laser-cutting department to access for the next phase. We also offer a sample cutting service to our customers for verification prior to cutter manufacture.
LASER DEPARTMENT We operate two bilateral bed laser cutters that enables us to cut a range of bases from plywood, man made materials and steel. The laser cutters are extremely precise, ensuring high quality die boards.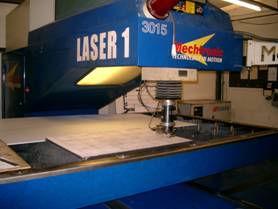 RULE PROCESSING One of three CNC rule processors which are able to use 2pt and 3pt from 23.00 up to 23.80mm and also 3pt and 4pt up to 30mm high DIE SHOP Supervisor fitting blades in the die FINISHING Die board being fitted with rubber ejection strip system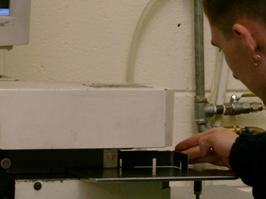 SPEED STRIPPERS Cutting tool with male and female speed stripper We can design and produce male and female waste strippers and can offer counter / speed strip as part of our carton knowledge.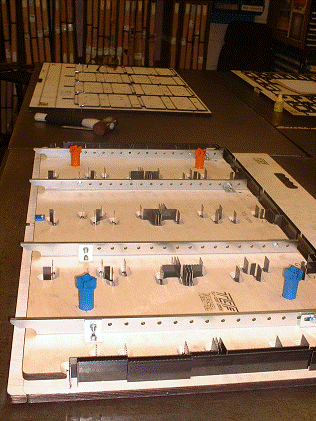 HIGH RULE Another specialist product where the blades are wrapped around the tooling block.